LEOCOR Gold Inc is a rapidly growing resource exploration & development company principally focused on strategic growth leveraging overlooked, undervalued or unexplored project potential in the province of Newfoundland, Canada. The province has become a hotspot for mineral exploration companies and investors looking for precious metals' exposure.

Newfoundland offers one of the most extensive mining histories in Canada, with small-scale mining dating back to the 1770s, which expanded into a major industry by the 1860s. The province offers world-class geology, significant infrastructure and exceptional access to a skilled workforce. Our district scale, Atlantic Gold Portfolio encompasses 152,822 hectares of prospective gold claims in three separate mining districts: The Western Exploit District, Baie Verte District, and the Gander District across north-central Newfoundland's Dunnage Zone. Previous exploration has confirmed the presence of multiple zones of high-grade gold mineralization. In our most recent acquisition (Western Exploit District), prolific prospector and company advisor Shawn Ryan's data suggests new discovery potential at scale, across previously unexplored lands.
Maps courtesy of www.gov.nl.ca "Gold In Newfoundland" (2021)
Leocor Gold Inc.
Suite 303, 750 West Pender Street
Vancouver, British Columbia V6C 2T7
LEOCOR Gold Inc is a Newfoundland Gold Member.
Want to share this video? Use the buttons below.
Newfoundland Gold is an alliance of companies focused on the advancement of mineral exploration and mining projects in Canada's Newfoundland. Collectively these industry leaders are committed to bringing awareness to an exciting and supportive jurisdiction while generating shareholder value through responsible and innovative exploration and development.
We've assembled an experienced leadership and advisory team with decades of success in exploration and discovery including renowned prospector, Shawn Ryan.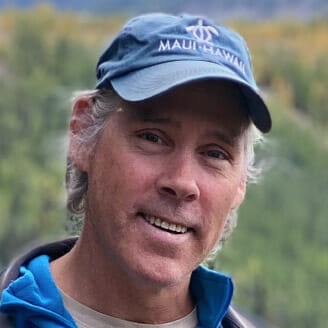 Shawn Ryan began his career in exploration in the early 80's working with the Kidd Creek Exploration geophysics team and various other local contracting firms.  In 1996, while living in Dawson City, Yukon, he decided to try his luck as a prospector.  He focused his prospecting in the Dawson District looking for the sources of alluvial gold.  His research led to perfecting a deeper soil sampling technique that became a Yukon industry standard.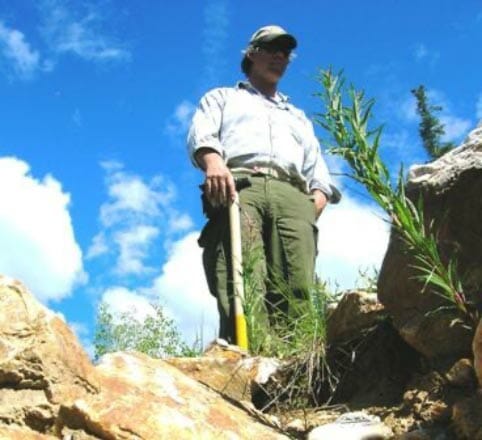 2010 Award Winner, Association for Mineral Exploration British Columbia (AME BC)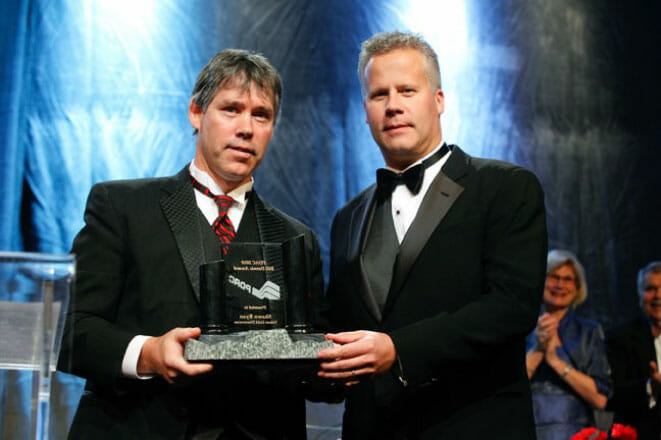 2011 Prospector of the Year Award, PDAC (Prospectors & Developers Assn of Canada) For his discovery of the White Gold deposit, Yukon
Shawn received the Spud Huestis Award for excellence in prospecting and mineral exploration from AME BC in 2010 for the White Gold Discovery.  In 2011, a New York Times profile went so far as to christen Ryan 'the king of a new Yukon Gold rush', he was also honored that year with the Bill Dennis, Prospector of the Year Award by the PDAC for his prospecting success that led to the discovery on the White Gold Property and the Coffee Projects, now owned by Newmont.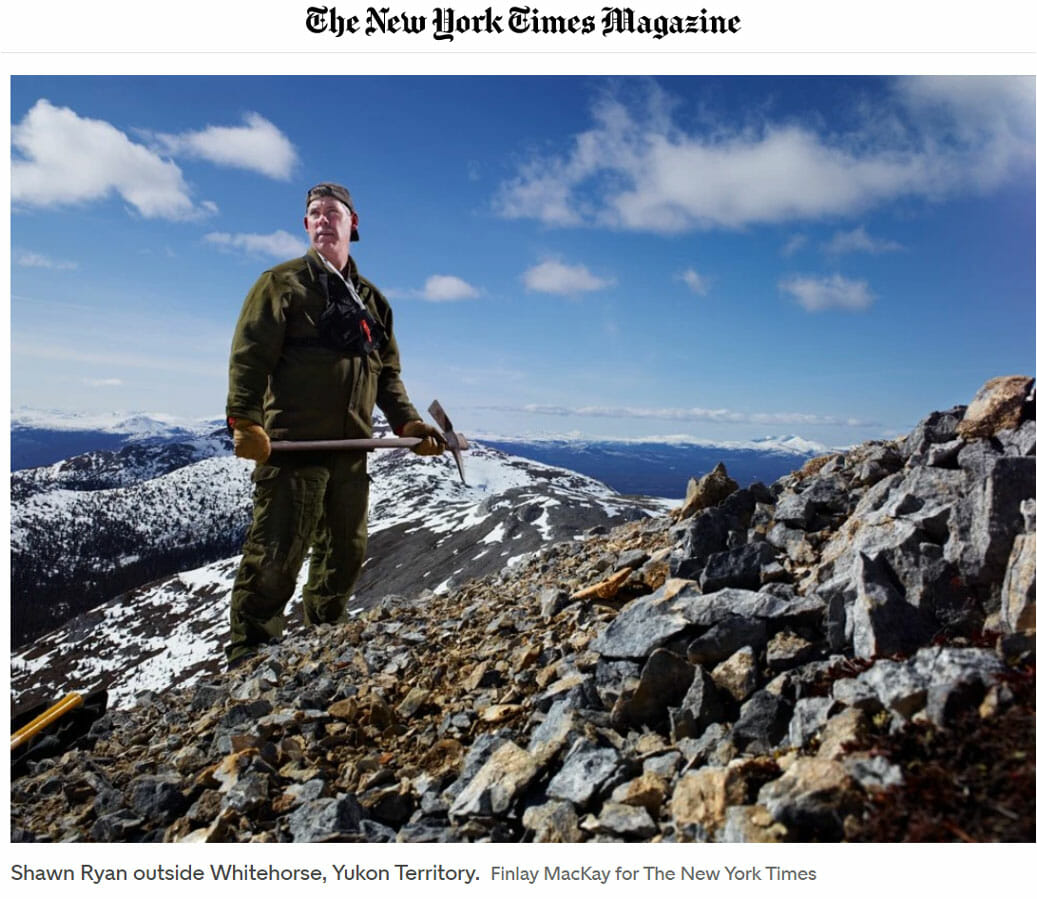 Shawn Ryan is a prospector with a reputation for turning fieldwork and data analysis into tangible gold finds. Ryan has optioned ground in the Yukon with gold estimates running into the billions of dollars. Just one existing prospect alone, White Gold in the Yukon, has a potential yield of over two million ounces, according to Ryan.

In December of 2016 Agnico Eagle Mines Ltd. bought 19.3 per cent of the shares in a company Ryan had formed that had 12,300 claims in the White Gold district south of Dawson City. Before that, Ryan had already made $3.5 million when an associate formed a Vancouver-based company that bought all those claims.
Today, he and his prospecting company Ground Truth Exploration Inc., hope to duplicate their Yukon success in central Newfoundland. In the process he has set off a staking rush in the province that is revitalizing its mining sector.
Adapted from "Ryan's Fancy," Natural Resources Magazine Vol. 19 No. 4.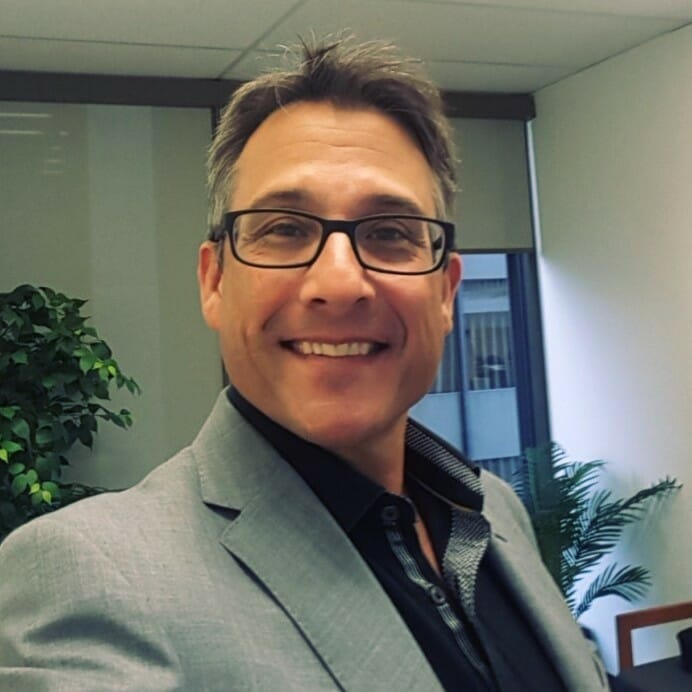 Mr. Klenman brings over three decades of both public and private sector business development, finance, marketing, branding, media, and corporate communications experience as CEO of Leocor Ventures.  After a decade in private sector media related positions, which included notable board positions with CKVU Television and Canwest Pacific Television in Vancouver, he began his career in the public markets in the late 1990s serving in business development and communications roles for publicly listed Internet and tech companies. 
Over the past decade Mr. Klenman has held senior management, consulting roles, and board positions with multiple TSX Venture and CSE listed companies.   As a consultant he worked closely with well known TSX Venture listed resource companies such as Roxgold Inc., Integra Gold, and Forum Uranium, and currently he holds board and senior management positions with several publicly traded resource companies, including Nexus Gold Corp, Azincourt Energy, Arbor Metals Corp, Manning Ventures, Tisdale Resources, Cross River Ventures Corp. and others. 
Ms. Gutte specializes in providing corporate finance, financial reporting, consulting, taxation and other accounting services to both small businesses as well as public companies in various industries. She also assists in many aspects of clients' administration, corporate compliance and other activities.  Ms. Gutte earned her bachelor's degree of computer engineering from the University of Applied Sciences in Brandenburg, Germany. She holds the professional designation of chartered professional accountant (CPA, CGA) and is a member of Chartered Professional Accountants of British Columbia and Canada. Ms. Gutte has had extensive experience as a controller and chief financial officer of numerous publicly traded and private corporations in several industries.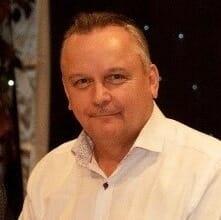 Mr. Stares has over 25 years experience in mineral exploration, spanning a variety of Canadian geological terranes, from Newfoundland to Yukon. He has also completed several tours prospecting in Indonesia and Mexico. Prior to forming his own Contracting Company, Stares Prospecting Ltd., Mr. Stares worked with IndoMetals, Rubicon Minerals Corporation, Freewest Resources of Canada, New Millenium, Lac Des Isle Mines, and Noranda. He was instrumental in the discovery of the H-Pond Gold Prospect and the Lost Pond Uranium Prospect. He also discovered numerous major mineral occurrences in Canada and abroad which have been the subject of extensive exploration programs.
Mr. Stares has served as President and CEO of Metals Creek Resources Corp. since December of 2007 and is also currently a director of White Metal Resources Corp., a director of the Qalipu Development Corporation and an alternate Director of the Newfoundland and Labrador Prospectors Association. In February of 2013, Mr. Stares was awarded the Queen Elizabeth II Diamond Jubilee Medal for his dedication to his Peers, Community, Canada and the Prospecting Community. He was also one of the recipients of the PDAC "Bill Dennis Prospector of the Year" Award in March of 2007.

Mr. Reid has over 40 years of experience in exploration and mining geology, spanning a variety of geological terrains, from Newfoundland to Northern B.C. and Alaska. He has held senior positions with various public companies and projects in the business of mining and exploration, including Noranda Inc., Hemlo Gold Mines, Echo Bay Mines Ltd. and St. Andrew Goldfields Ltd. Mr. Reid was part of the team involved in the discovery of the Brewery Creek Gold Deposit in Yukon Territory and the Boundary Massive Sulphide Deposit / Duck Pond Mine in Central Newfoundland. His experience includes gold, base metal and uranium/REE exploration in most geological environments in North America. He has over 20 years with the Noranda / Hemlo group in the capacity of District and Regional manager across Canada. 
Mr. Reid holds a BSc. in Geology from Memorial University in Newfoundland and has a Professional Geologist designation from Professional Engineers and Geoscientists – Newfoundland and Labrador. He has been a director and senior officer with several junior exploration companies and is currently serving as a director of Manning Ventures Inc. and Metals Creek Resources Corp. and as Vice President of Exploration of Quadro Resources Ltd.